| | |
| --- | --- |
| | Choosing a Shop |




Anytown Garage
123 Main Street
Anytown, NY 20317
USA
(212) 555-4321
(212) 555-1234 fax

Send Us

E-mail

© Copyright 2011
Anytown Garage
powered by Website2Go.com
All Rights Reserved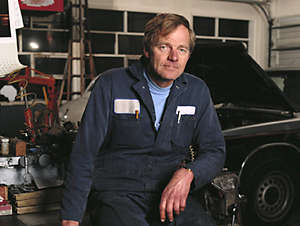 Here are some tips which Anytown Garage offers consumers for free, on how to choose a good repair shop for your needs:

Ask your friends and associates for recommendations based on their experience.

Look for a well-organized and clean facility. This shows that they take pride in what they do.

Look for certifications and evidence of current training of staff. Be sure the certifications are in the areas that you require.

Look for solid affiliations. Better businesses will make the effort to meet requirements of outside organizations.

Look for a facility that offers a written warranty on parts and labor.

Use a facility that maintains vehicle records.

If in doubt about a facility, check with local agencies, such as the Better Business Bureau and the Chamber of Commerce.

If you will need transportation, check to see if they can provide it, home or to work when you drop your vehicle off.