| | |
| --- | --- |
| | Our Certifications |




Anytown Garage
123 Main Street
Anytown, NY 20317
USA
(212) 555-4321
(212) 555-1234 fax

Send Us

E-mail

© Copyright 2011
Anytown Garage
powered by Website2Go.com
All Rights Reserved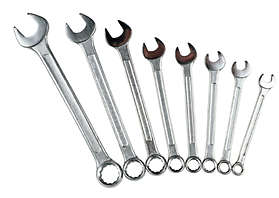 Anytown Garage is particularly proud of our rigid standards for excellence. They are recognized by several national quality standard-setting organizations, as well.

State Automobile Association
As a State Automobile Association (SAA) Approved Auto Repair facility we have met exacting standards of reliability and quality which provides an additional measure of confidence for all our customers. In addition, SAA members enjoy an additional benefit: SAA guarantees our work for their members for 12 months or 12,000 miles. If during this time a SAA member has a problem or complaint that we don't satisfy SAA will investigate.

Automotive Service Association
The Automotive Service Association's written Code of Ethics sets the standard for excellence in the automotive service industry. Headquartered in Bedford, Texas, it has members in all 50 states and in several foreign countries. As a consumer, you should be aware that the ASA promotes a written Code of Ethics. As an ASA member, we adhere to these strict ethical guidelines, pledging to perform high quality service at a fair and just price. As our customer, you can be assured that we are committed to the highest standards of business practice and will stand behind our service and products.

Automotive Service Council
The Automotive Service Council is a confederation of people commonly bound by an interest in the automotive industry to uphold an improve the high standards and integrity of the profession. The Association works to assist the individual member in confronting problems. They assist in the education of members and future technicians. They dedicate themselves, through their own personal obligation, toward future growth and expansion by professional, ethical practice. Through avenues available to them, the Association seeks to correct abuses within the industry.

Automotive Service Excellence
The National Institute for Automotive Service Excellence (ASE) offers a testing and certification program to automotive technicians. Twice yearly the institute gives a series of written tests which measure diagnostic and repair skills. Certified technicians are leaders in the drive for excellence in automotive repair.

Bosch Authorized Service Specialist
Bosch is the major supplier of electrical and fuel systems for most European import vehicles. Many Japanese and some domestic vehicles use fuel and electrical components manufactured under license to Robert Bosch Corporation.

There are only 500 Bosch Authorized Service Facilities in the United States. Shops carrying this designation have passed a rigorous set of criteria which qualifies them to attend Bosch factory training and purchase special equipment which is only available through Bosch. In addition, Bosch supplies the latest specifications, workshop bulletins and update information to its Authorized Service Specialists. In many instances only the local dealer and the Bosch Service Specialists have access to information needed to diagnose and repair your vehicle.

When Bosch remanufactured electrical components are installed on your vehicle you have a one year warranty on parts and labor anywhere in the U.S., including free towing to a Bosch approved repair facility, if needed. If your vehicle has components by Bosch an Authorized Service Center is always your best choice.